Reinventing Yourself in Seasons of Change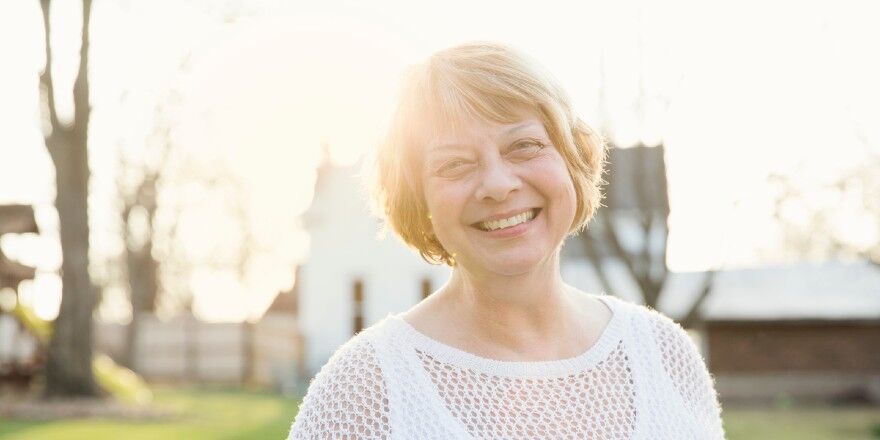 For everything, there is a season and a time for every purpose under heaven. Ecclesiastes 3:1 (ESV)
This scripture is a keen reminder that God ties our purposes to the seasons of life. Unfortunately, the stark reality of life reminds us that there are defining moments found at the end of any season.
This truth hit home when the youngest of my three sons jumped out of the nest to get married. Suddenly I felt a deep sadness. I relished being a stay-at-home mother and thoroughly enjoyed raising my boys. Their childhood and teen years gave me some of the happiest memories I carry in my heart.
I distinctly remember my grandmother telling me at the birth of my first child that there is no higher calling than to be a mother. That truth seared my heart, and I viewed motherhood as a sacred opportunity entrusted to me by God.
But my whole focus was geared toward being a mom for 23 years, and that left me untethered when the season came to an end. God planted the seeds of motherhood into our DNA when He created Eve, so it's natural to feel a loss when our children grow up.
At the core of my grief was the feeling that I'd lost my identity. I no longer dreamed dreams for myself. I couldn't see a viable purpose for my life outside of motherhood.
Driving home from a week of travel, I cried out to God and told Him that I was miserable and unfulfilled. I begged God to help me find happiness in all the changes. I asked Him to make me come alive with a renewed passion for something that would please Him and give me joy. Immediately I sensed the Holy Spirit enter my thinking and encouraging me to start making small changes for my good. Soon He re-birthed the vision to finish my education. At the age of 48, I went back to school to finish my degree.
It wasn't easy, and that season came with many challenges, including the tragic deaths of my stepdaughter and son-in-law in a car accident a week into my last semester of school. Professors offered me the option to drop out and come back stronger for the next semester. But God faithfully helped me stay the course, and four months later, I walked across the stage as a college graduate at the age of 52. It was a win that I needed in that season for sure.
God knew we would need seasons in our lives. The fact that He created physical seasons during creation reminds us that all things change. While the seasons of life spin uncertainties and sometimes unwelcomed change, they are proof that He doesn't want us to stay the same. He wants us to change with our seasons, growing in beauty, wisdom, and passion.
Whether you're a new empty-nester or the winds of change have blown purpose and familiarity far away, God has a new season for you. He longs for you to embrace this new season while trusting Him to grow new roots of purpose. As long as you're breathing, you still have a God-designed purpose to fulfill.
I found my purpose in writing words that make a difference for the kingdom. Five years after my graduation, God has opened many doors and platforms for me to share my stories and encourage others. I make my living as a writer, and I'm blessed to write for several online and print ministries.
Where are you in this season of life? Are you lost? Unfulfilled? Lonely? Do you feel as though you have no purpose? The symptoms of unhappiness are divine heart pings from the Holy Spirit. He created you for more. He longs for you to find your purpose, and He's wooing you to believe in your future. You may think you have no clue what's missing or how to find it, but seeking the Father is your first step to embracing a new season.
So how do you reinvent yourself? What can you do to dive into change with hope? Start simple as I did.
What is the one thing you can do today that will make your life better?
Maybe it is to start exercising? Or perhaps you need to clean out the clutter in all those closets where junk falls out every time you open the door? Do you need to establish a daily prayer or Bible reading plan? Chances are you know what simple actions will make your life better today, so don't delay or despise the small beginnings (Zechariah 4:10). While obedience builds momentum, momentum jump-starts vision.
Pray and dream with God every step of the way.
Exercise your faith and ask Him to help you dream. Invite Him to guide your steps and lead you to the purpose He's designed for you. Believe that He has a vision for your life. I love the verse in Proverbs that refers to the vision for our lives:
"Where there is no prophetic vision the people cast off restraint, but blessed is he who keeps the law." Proverbs 29:18 ESV
The meaning for the word combination "to perish" comes from the Hebrew word "paw-rah." Used to describe a women's hair that's let down to blow unconstrained in the wind, the connotation is that her hair is directionless. When we have no direction, we flounder, wander, and never reach God's will for our lives. Pray for vision and believe.
Figure out what makes you come alive with passion.
What activity or long-forgotten hobby makes you feel alive? Do you love volunteering? Is there a skill you've always longed to perfect? Is there a dream you tucked away neatly years ago that you've been thinking about lately? Determine what God wants to wake up in your passion and pursue it with excellence. It may require more education or significant sacrifices, but letting God lead you to your passion will bring true fulfillment in all areas of your life.
Know your "why".
Knowing why you want what you want is vital for staying on track. Realistic expectations about what you want and why will help you see the big picture. Write down precisely what you want to accomplish and why. Do you want to encourage others? Are you seeking to improve your income? Is there a compelling drive that gives you a clear picture of where you are going? Knowing your why will save missteps, avoid unnecessary costs, and help you keep the goal in clear sight.
Remember, God is for you, so believe in yourself.
Overcome the negative voices that discourage you. Remember, any negative thought about your future is from the enemy. God will never put a negative thought in your mind. In fact, the Bible tells us that God is in your corner.
What then shall we say to these things? If God is for us, who can be against us? Romans 8:31 (ESV)
Not only is He for you, but He will empower you through the Holy Spirit to accomplish all that He has for you do.
"I can do all things through him who strengthens me." Philippians 4:13 (ESV)
Remember, God has a plan for your life. If He created you for a specific purpose, He will help you accomplish every detail needed to walk out your calling.
Without the wonder of the seasons, we wouldn't have the beauty of winter for the Earth to rest. Without the rest, new life couldn't burst forth in the spring. If there is no spring to usher in the warmth of sunlight, there'd be no long summer nights for porch sitting. Without the summer light and the moon, there'd be no glorious parade of God's splendor in the harvest of fall.
The same is true in our spiritual lives. Change brings new life, obedience, and a faith that God ordains for our good. Embrace your season and let God change the shades of your faith to a fulfilling brilliance.
Writer: MP